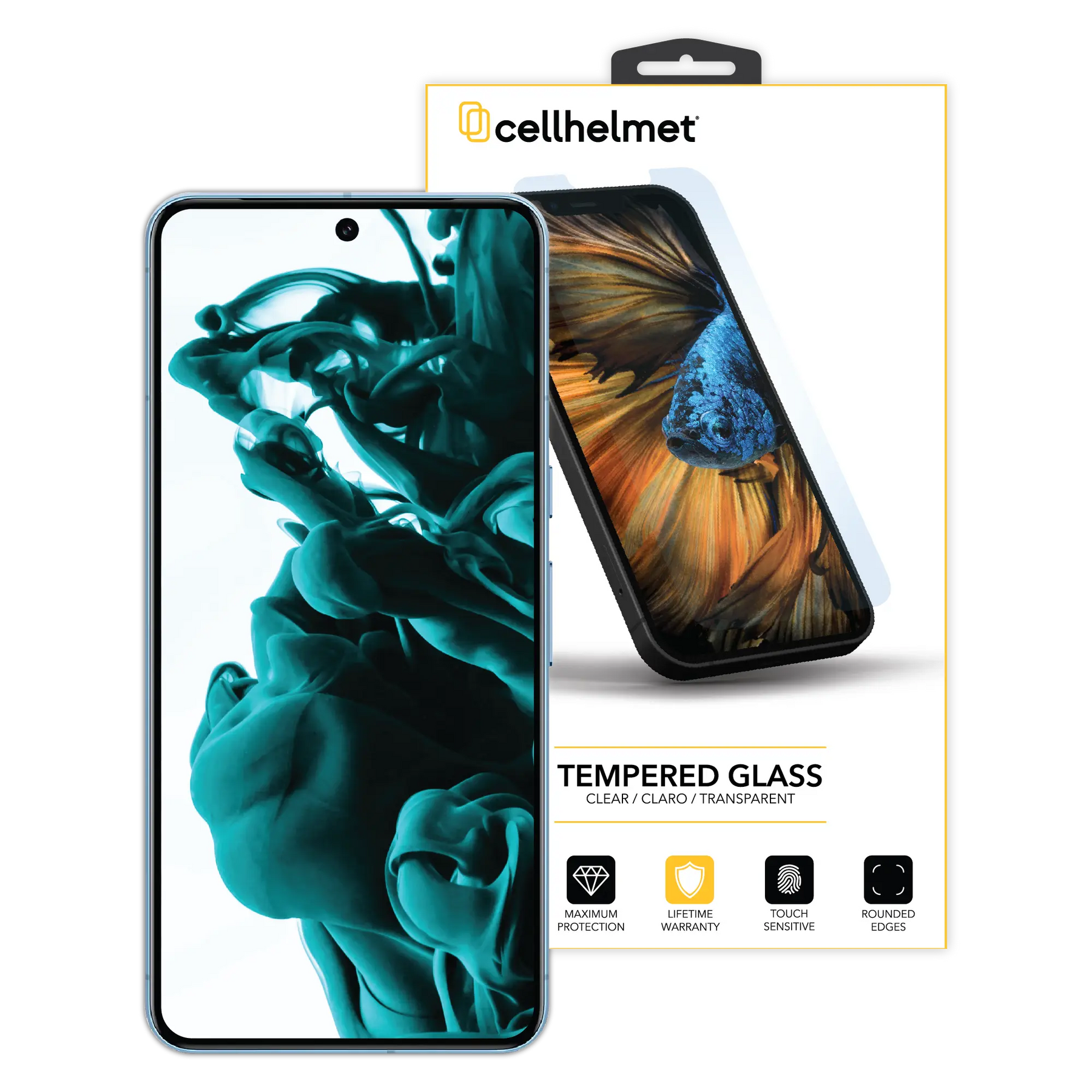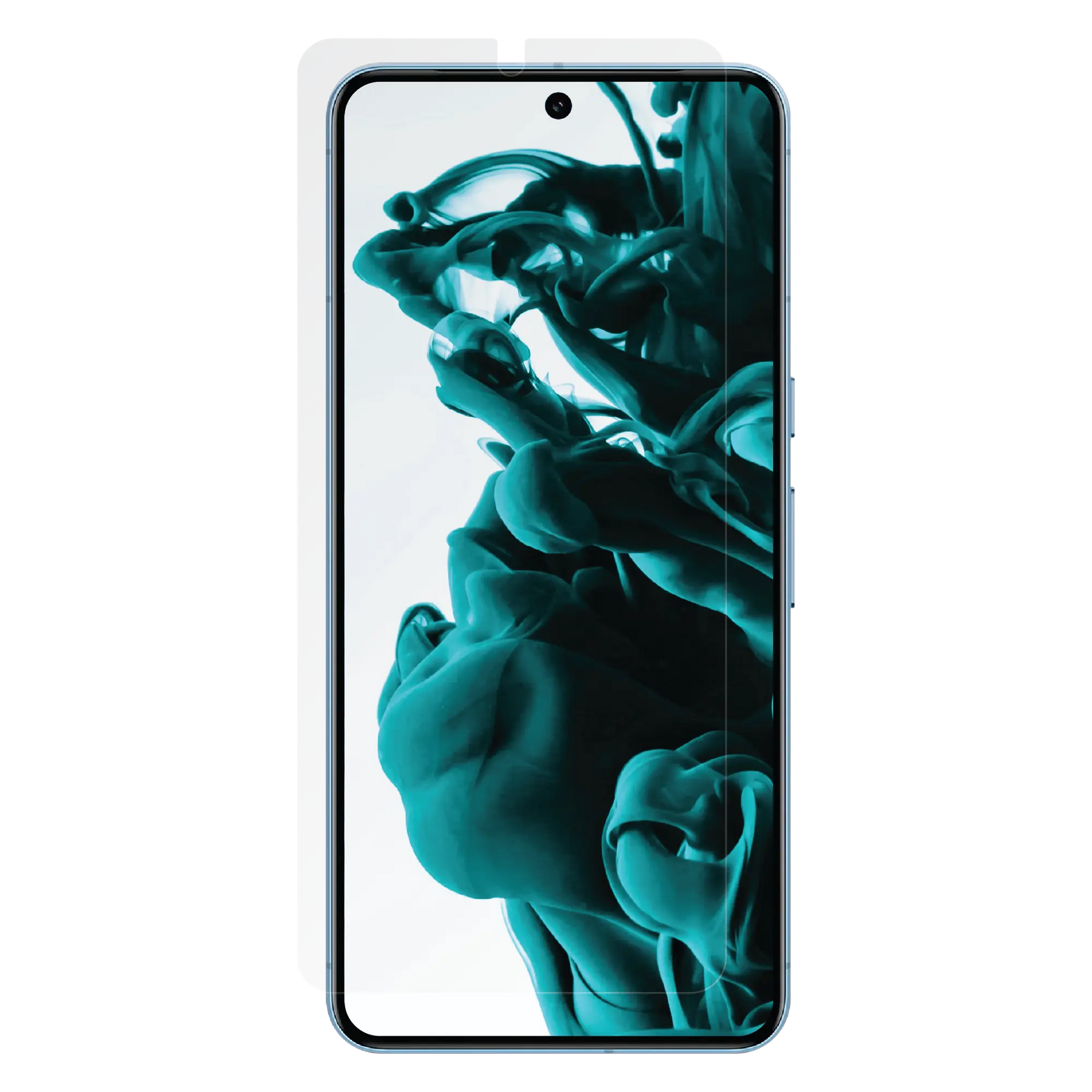 Google Pixel 8 Tempered Glass
Tempered Glass Screen Protector designed for Google Pixel 8. Ultra protection with 9H hardness.  0.3mm thickness flawless touch response with Finger Print Sensor Technology.  Scratch-resistant, keeping your Google Pixel 8 pristine.  Easy application and bubble-free prevention.  Product lifetime warranty included.
peace of mind
STRONGER SCREEN, SAFER DEVICE.
Say goodbye to daily wear and tear - our tempered glass screen protector for your Pixel 8 is truly unrivaled in the industry. Measured at an impressive 9H hardness, it safeguards your screen from the hardest hits and sharpest keys, defending against unwanted scuffs and scratches. Not only is it incredibly protective, it's almost invisibly thin - .3mm, to be exact. This ensures flawless touch touch gestures, preserves the phone's sleek design and provides maximum protection without adding bulk.
Easy Application
Scientific Screen Strength
A user-friendly design makes applying tempered glass to your Pixel 8 is a breeze! Align the glass over your screen, let it adhere smoothly, and you've nailed the installation process. You're practically a pro!
Stay Protected
Lifetime Warranty
We stand firmly behind the quality and durability of our products - our high standards eliminate products with defects or craftsmanship issues. Should you encounter any issues, our amazing customer support team will be there to support you, no matter how long ago you purchased it! Shop with confidence, knowing that your investment is protected, and enjoy the long-lasting benefits of our exceptional products.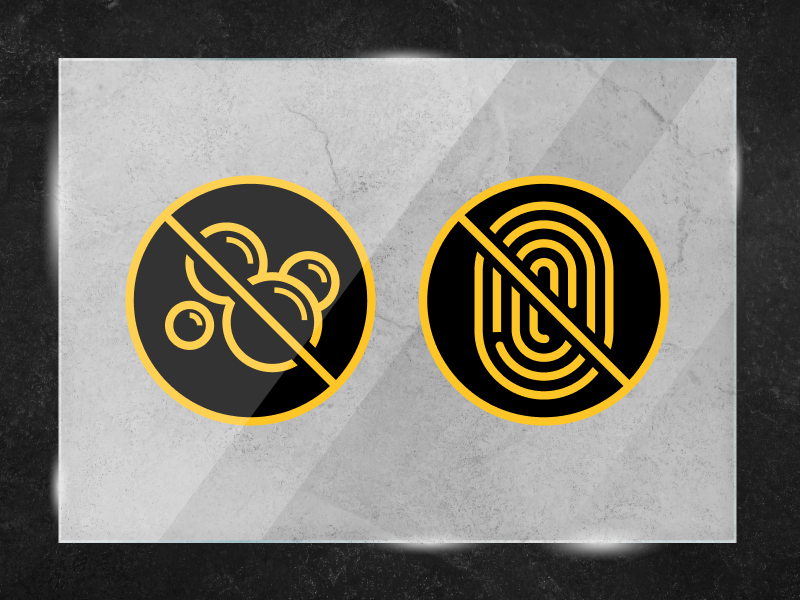 Bubble and Fingerprint free
Say goodbye to frustrating air bubbles during installation, as our advanced technology ensures a smooth and effortless application every time.
The oleophobic treatment on our tempered glass resists fingerprints, smudges, and oil marks, keeping your screen pristine. Enjoy a flawless, bubble-free display that stays fingerprint-free, providing you with a crystal-clear viewing experience.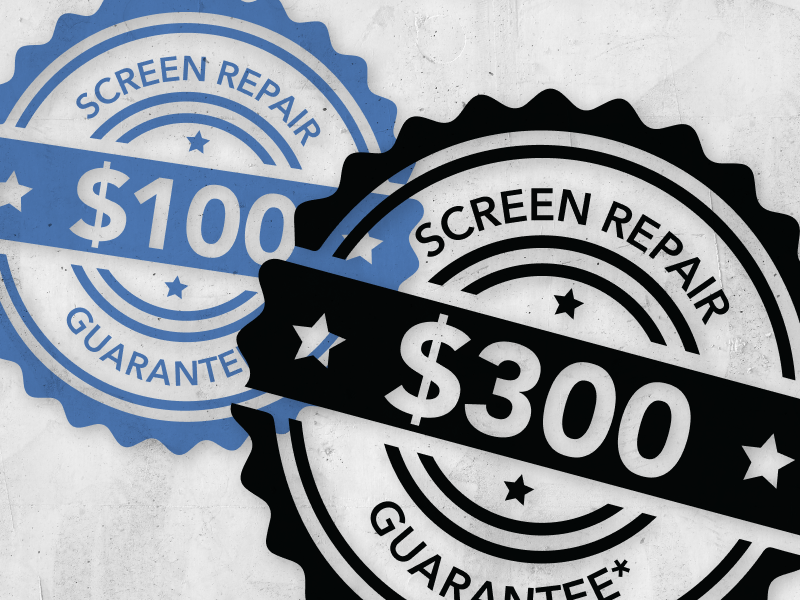 Stay Protected
Screen Repair Guarantee
We understand that accidents happen, and a cracked or shattered screen can be frustrating and costly. And really, nobody wants to spend hours at a repair store, right? We offer exclusive $100 and $300 screen repair guarantees, because we are committed to providing the ultimate protection for your valuable devices. Our premium tempered glass is a testament to that commitment.
Product
cellhelmet offers a screen repair guarantee where they will reimburse you for the repair of a damaged screen, up to a $300 value, should your device experience breakage after using their tempered glass screen protector.
Tempered glass is a type of glass that is specially treated to make it stronger and more resistant to impacts and scratches. It is commonly used as a screen protector for mobile devices like smartphones, as it can absorb the shock of accidental drops and prevent the screen from cracking or shattering.
cellhelmet's Tempered Glass is designed to provide complete protection for your phone screen while remaining crystal clear and ultra-thin. It features rounded edges that make it feel smooth and seamless, as well as an oleophobic coating that prevents fingerprints and smudges from appearing on the screen. Additionally, it comes with a lifetime warranty that covers any cracks or chips in the glass, so you can rest assured that your phone will be protected for the life of the device.
Installing cellhelmet's Tempered Glass is easy and hassle-free. Simply clean your phone screen with the included cleaning cloth, then align the protector with the edges of your screen and press it down firmly to adhere. The tempered glass will automatically adhere to your screen without any air bubbles.
If you experience any issues with installing the tempered glass or if it doesn't fit your phone, please reach out to cellhelmet's customer service team for assistance. They are available to help you with any questions or concerns.
If your cellhelmet Tempered Glass gets cracks or chips, simply head to our website and order a new one for $9.99 S&H. You will receive a replacement tempered glass that will be shipped to your address. If you have any questions about the warranty or need assistance with making a claim, please contact cellhelmet's customer service team.