Liquid Glass Screen Protector with $300 Screen Repair Guarantee
Type of Device:
Phone/Watch
cellhelmet Liquid Glass Screen Protector for smartphones, smartwatches, and tablets. Includes a $300 Screen Repair Guarantee for glass protection.  Simple Universal Screen Protector.  Strengthens screen glass on a molecular level.  Liquid nano screen protection.  Durable and scratch-resistant phone screen protector formula.  Easy to apply in 10 minutes.  0.6mL vial of Liquid Glass (1.5mL tablet)  Proudly Made in the USA. 
Liquid Glass Screen Protection
Scientific Screen Strength
Searching for a screen protector that works with all phones and tablets, regardless of the model or case? Look no further than Liquid Glass from cellhelmet. Our innovative product is designed to work seamlessly with all devices and cases, making it the perfect choice for anyone who wants industry-leading screen protection.
Combine Liquid Glass with a cellhelmet case, and get unbeatable protection against scratches, cracks, and other types of damage. Don't settle for a screen protector that doesn't work with your favorite case – choose Liquid Glass from cellhelmet. Superior screen protection and complete compatibility with all devices and cases.
peace of mind
Our Screen Repair Guarantee
You know that relaxed feeling you get when all your ducks are in a row? We call that peace of mind, and we sell it right here. cellhelmet's Liquid Glass is backed by comprehensive screen repair guarantees, and coverage levels from $50 to $500 allows you to choose the best option for you.
Accidents happen, and a damaged screen can be an expensive inconvenience. Whether it's a minor scratch or a major crack, our screen repair guarantee ensures your device is repaired ASAP. And THAT is peace of mind, right?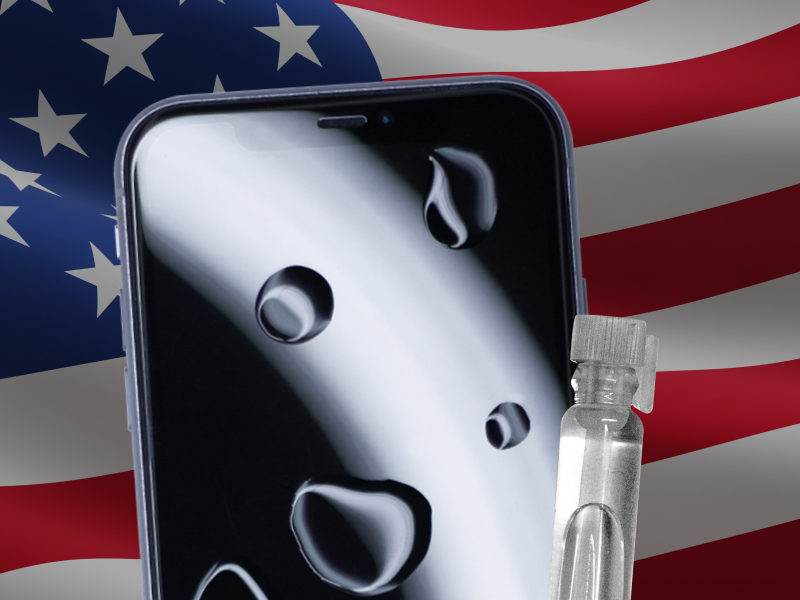 Proudly
Made in the USA
We take great pride in declaring that Liquid Glass by cellhelmet is proudly made in the USA!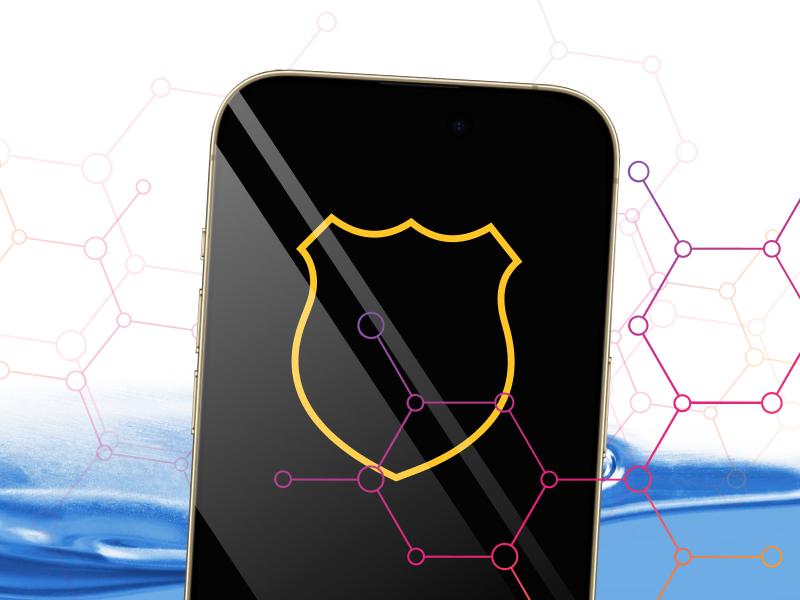 Invisible Phone Screen Protection
stronger on a molecular level
Imagine a shield so powerful, it forms an invisible armor around any surface, safeguarding it against the harshest of elements and everyday wear and tear. Now apply that armor to your phone - that's Liquid Glass. It's a cutting-edge solution in protective coatings that redefines screen strength on a molecular level. Our advanced liquid formula penetrates deep into the molecular structure, binding with the surface at an atomic level, and creating an impenetrable layer of durability.
3-Step Application
The application process for Liquid Glass is a breeze – you can unlock the extraordinary power of molecular strength in just three easy steps. To make sure that everyone gets the same phenomenal results, we've included easy-to-follow directions in the package AND we put together the instructional video below. The science behind Liquid Glass may be complex, but the application isn't.
Product
Liquid screen protector is a type of screen protector that uses liquid glass technology to create a thin, protective layer on your device's screen. It is applied by wiping the liquid onto the screen and allowing it to dry.
Liquid screen protectors typically have a shelf life of up to 5 years, and some brands even offer a guarantee or warranty against screen damage. However, it is important to note that the level of protection provided by a liquid screen protector may decrease over time and with regular use.
Liquid screen protectors are scratch-resistant, shatterproof, and can improve the overall clarity of your screen. They can also be applied to curved screens and have no air bubbles or residue.
cellhelmet's Liquid screen protectors are easy-to-apply by following the installation instructions included with your purchase.  The entire process takes roughly 10 minutes, before use, and will take 24 hours to fully cure. 
While traditional screen protectors offer some level of protection, liquid screen protectors can provide stronger and longer-lasting protection due to their ability to strengthen the screen on a molecular level. Additionally, liquid screen protectors can be used on any device, regardless of size or shape, making them a versatile option for many users.
If your cellhelmet screen gets cracked or chipped, simply email customer service atcustomer.service@cellhelmet.com. If you have any questions about the warranty or need assistance with making a claim, please contact cellhelmet's customer service team.
cellhelmet offers a screen repair guarantee where they will reimburse you for the repair of a damaged screen, up to a $500 value, should your device experience breakage after using their liquid glass screen protector. Protection Guarantees will vary based on the coverage option that you purchase.