MagSafe® Case for Apple iPhone 13 | Crystal Clear | Magnitude Series
Magnitude case for iPhone 13, Crystal Clear finish. MagSafe®  compatible, easily attach your favorite accessories. Made from 50% recycled TPU material. Featuring Cross Diffuse technology for shock absorption. Third-party 13-foot drop-test certified, providing maximum protection. Scratch-resistant, keeping your iPhone 13 pristine. Product lifetime warranty included.
Slim Protection for your iPhone
Experience the best protection for your iPhone 13 with the Magnitude phone case in Crystal Clear from cellhelmet. This slim-fit MagSafe® case offers the perfect blend of style, protection, and connectivity, ensuring that your phone stays safe from scratches and drops.
connect to a wide range of accessories
magsafe® compatible
Tap into the convenience of MagSafe® connectivity! Easily snap-on our Magsafe compatible Snap Rings, Wallets, and 5k Power Bank.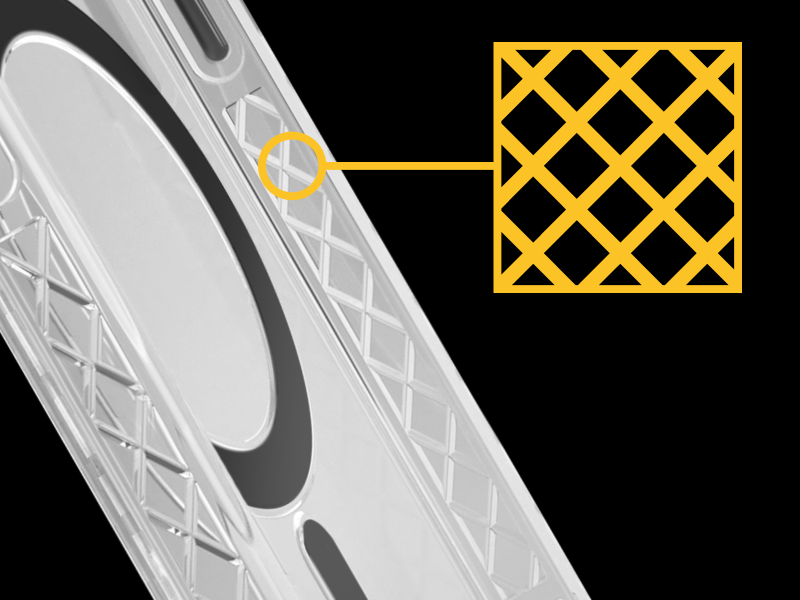 Slim-Fit Protection
13 foot Drop-Test Certified
Our patent-pending Cross Diffuse shock absorption technology has been third-party tested and approved to offer maximum protection for your device against anything life throws your way.
we got you covered
Damage your case?
At cellhelmet, we stand behind our products, which is why we offer a lifetime warranty on all our cases. So, if you're looking for scratch-resistant, slim protection for your iPhone 13, the Magnitude is the perfect choice. Don't forget it's MagSafe® Compatible and made from recycled materials.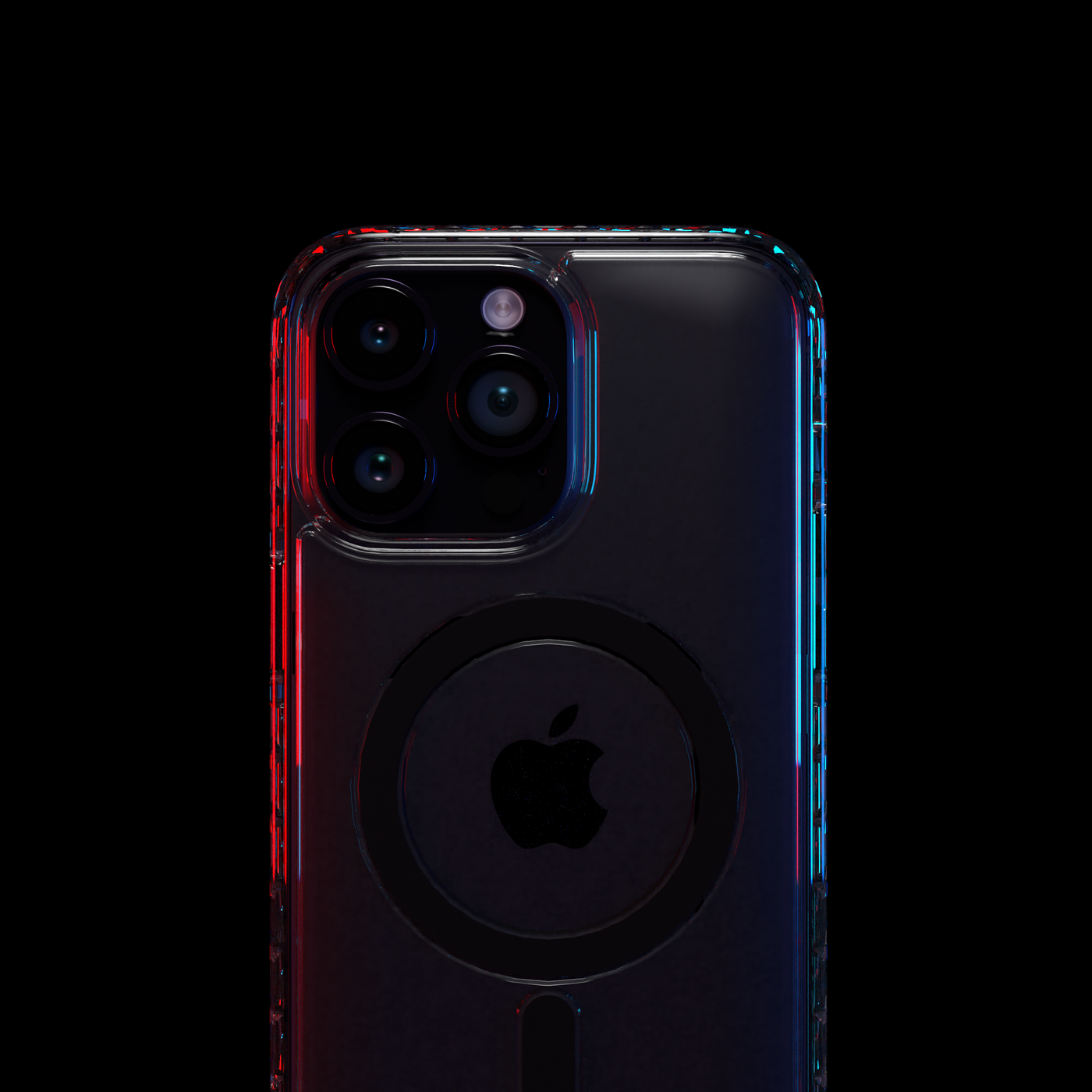 Saving the world one case at a time
50% Recycled Materials
The Fortitude is made from 50 percent recycled TPU material, making it a smart choice for the environment. It's equipped with a grippy edge texture to maintain control while holding your iPhone, and its integrated tether hook allows for added convenience.
Product
Yes, the Magnitude phone case is specifically designed for the iPhone 13 and is MagSafe compatible.
Yes, the Magnitude phone case is 13ft third-party drop test certified and features patent-pending Cross Diffuse absorption technology, making it an extremely protective phone case.
Yes, the Magnitude phone case is constructed of 50 percent recycled TPU material, making it not only stylish and protective but also environmentally friendly.
Yes, the Magnitude phone case features a color-matched MagSafe® ring, ensuring compatibility with all your favorite MagSafe® accessories.
Yes, the Magnitude phone case features an integrated tether hook, allowing for use with cellhelmet Tether Straps.
Yes, the Magnitude phone case is scratch-resistant, ensuring that your phone stays looking brand new for longer.
Yes, the Magnitude phone case is designed as a snap-on phone case, making it easy to install and remove as needed.
Yes, all cellhelmet products come with a product lifetime warranty, ensuring that you can trust the quality of your purchase.
If your cellhelmet Magnitude Case gets cracked or chipped, simply email customer service atcustomer.service@cellhelmet.com. You will receive a replacement Magnitude Case that will be shipped to your address. If you have any questions about the warranty or need assistance with making a claim, please contact cellhelmet's customer service team.